Posted by Sherijan Ivan Dela Cruz on Oct 5th 2022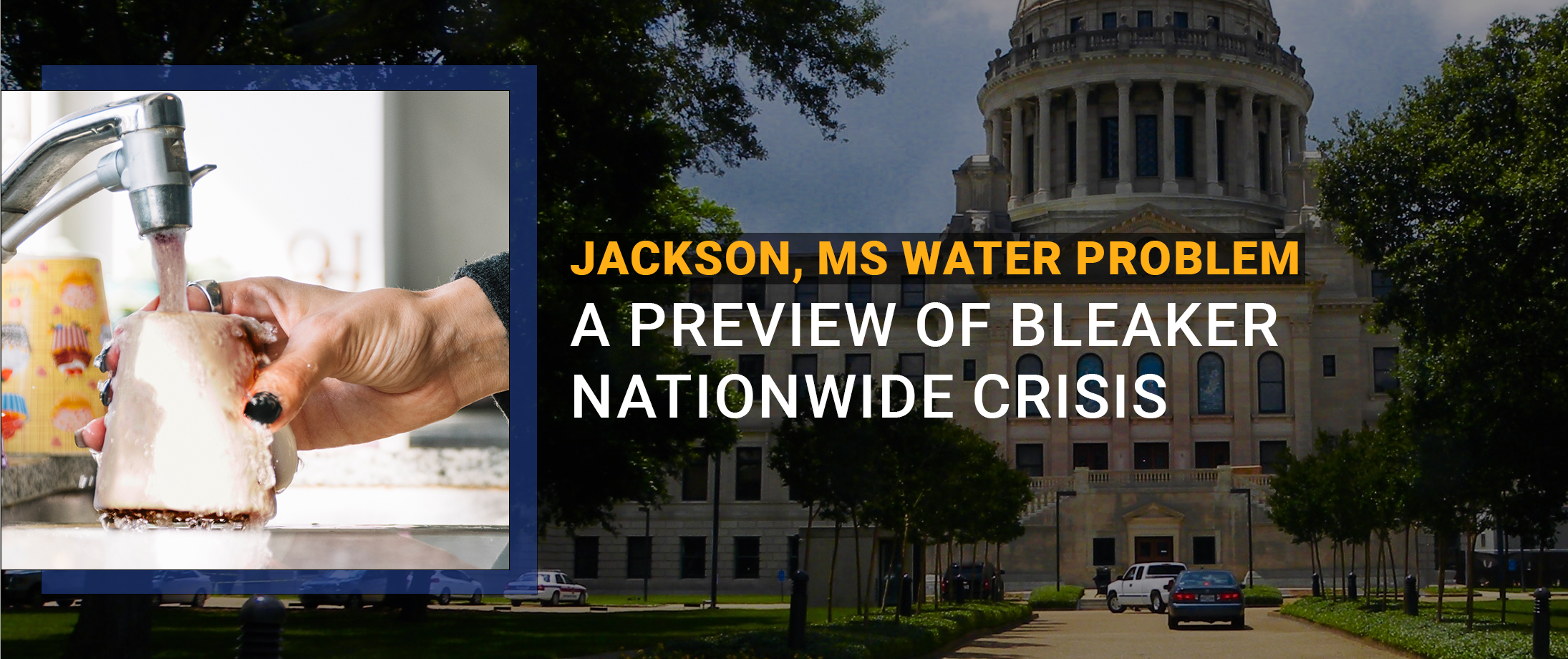 A recent snag in Jackson, Mississippi's water system has prompted officials to release boil water advisory to its 163,000 plus residents.
The problem has been identified as a mechanical issue at a local water plant, in addition to several floodings and torrential rainfall in late August, However, CWR's very own water expert. DR. Roy M. Speiser, believes the Jackson water crisis is "just the tip of the iceberg" and that a more serious national-level water problem is rapidly brewing in an unprecedented rate.
NTD New's Don Ma spoke with Dr. Speiser to shed light on this pressing issue and to educate viewers and Jackson residents about how they can manage this pressing concern and protect their families from possible risks brought by the country's ailing water system.
You can watch the interview here.